Airlines and hotel chains that have systematically reduced the value of their points and miles have no clue as to the long-term effects of their actions. Case in point: Hilton Honors.
For years, Hilton Honors was number one in the hotel loyalty programs—they offered excellent availability, great earning potential, and reasonable "costs" for room nights. They consistently won The Freddie Award for the best hotel loyalty program in North America. That was then. Life as a Hilton Honors Member is very different now.
Now, although they say that there are some rooms available for as little as 5,000 points per night, they are not in any of the areas I have ever looked in; the minimum seems to be 40,000 points for a room at one of their lowest tier lodging chains, the Hampton or Hilton Garden Inn. On the other end of the spectrum, you used to be able to get a top-tier luxury room for 60,000 to 80,000 points per night. Now, you are looking at 140,000 per night.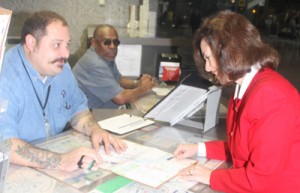 And let me put that increase into perspective. The average number of points from one lodging night with Diamond status (their highest), even using a Hilton credit card, which multiplies the points, is only about 2500 points per night. At that rate, it would take 16 paid room nights to equal one 40,000-point award stay. Clearly, not a very good deal.
Here's the problem. Hoteliers and airlines offer branded credit cards, as a way to bring in more revenue. The more successful they are in marketing, the more credit cards they issue. The key benefit to having a branded credit card is that you earn points for everything you charge on the card. What that means is that the hoteliers now have millions of guests with billions of points wanting to use them. Their solution has been to dilute the value of the points—not a happy arrangement for the cardholder, who bought the card, based on one value proposition and now finds himself with another.
I know that I am not the first person to balk at this travesty. One of the principals in BookMyAward.com, a service definitely worth looking into, Dr. Theo Brandt-Sarif, said he spoke with someone at Hilton and the fellow said, "Too bad." Theo is now building points on Hyatt and Marriott. He also shared some other sage advice: "Use your points and miles as fast as you can, because they are worth less and less every year."
Well, my forecast as a futurist is that Hilton is going to start feeling the pain soon. . . road warriors and others, like Theo, who watch these things, have already begun to choose Hilton less often. Once they begin to feel it on their bottom line, one would hope that will get their attention. I am personally putting Hilton on notice, they have until the end of 2013. Then I plan to transfer my loyalties elsewhere.