Road Warrior Coaching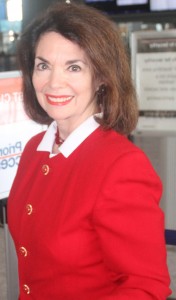 Feel like you're going crazy? Hire the Road Warrior Coach to help you figure out out how to make it all work—without losing your mind.
Road Warrior Joyce Gioia has "been there" and "done that". She successfully balanced home, family and career, while winning awards and breaking records.
She has coached business executives for years, since she was on the original trainer team for Coach University. She knows what it takes to help fellow road warriors to lead balanced lives while taking care of business and themselves.
Her insights led one of her clients to remark, "I can't believe how good I feel; I don't think I've felt this well in years."
Are you ready to end the stress and start enjoying traveling more?
Let Joyce put her insights to work for you. For a no-obligation 20-minute coaching session, call Joyce at 336-210-3548. You'll be glad you did!