Business Travel Expert Joyce Gioia is Dedicated to Helping Road Warriors Enjoy Travel Again
About Road Warrior Insights
Road Warrior Insights is the website of USA TODAY's First Road Warrior of the Year, dedicated to helping frequent
business travelers:
Travel with less stress and more fun
Save time and money
Stay connected with loved ones
About Joyce Gioia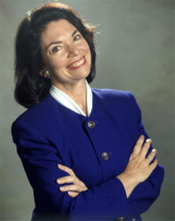 Founder and CEO of Road Warrior Insights, business travel expert Joyce Gioia is also a strategic business futurist and CEO of The Herman Group, a firm serving a wide range of corporate, trade association and governmental clients on an international basis.
Joyce's unique business travel expertise is due to serving clients on six continents and in 46 states. As such, she has been a member of USA TODAY's Road Warrior panel since 2006. The Road Warrior Panel is composed of more than 2,000 frequent business travelers who have flown a minimum of 100,000 miles or spent 100 nights at hotels a year.
In 2013, Joyce was named USA TODAY's First Road Warrior of the Year, recognizing Joyce for her detailed input to USA TODAY's editorial surveys, useful insights and interesting story ideas.
"As we road warriors travel the world, we have the unique opportunity to immerse ourselves in the local culture, whether we're chatting with the natives or eating the unique foods of the area. It's that exposure to diverse cultures that has the potential for making us better at what we do, if we'll let it," says Joyce.